Your guide to: Brightening dark under-eye circles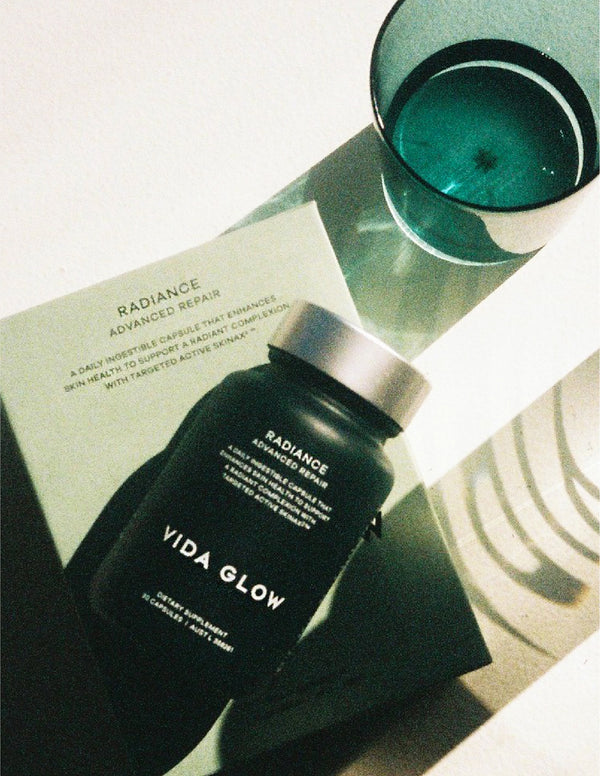 As we embrace energetic days and late nights, we're well-acquainted with dark under eye circles.  
It's a mission trying to find the best eye cream for dark circles and magic concealers – but we don't need to keep up the illusion of wide-awake eyes and luminous skin any longer.
We're going deeper to discover what causes dark under eye circles and how to effectively brighten dark circles. So you can skip your concealer – just like our Vida Glow community.
Keep reading to learn more about your dark circles and the benefits of an ingestible solution to treat your pigmentation concerns form the inside out.
WATCH: See Jessica's daily routine to brighten tired eyes and post-pregnancy pigmentation
What are dark circles?
Dark under eye circles are blue, purple or muted red shadows, often concentrated in the tear trough and our eye's inner corners.
What causes dark under-eye circles?
From poor sleep to genetics, we seem destined to live our lives with tired under-eyes. So by understanding what causes our dark circles, we can adopt targeted beauty solutions – and a balanced lifestyle – to support bright skin in one routine.
Natural collagen loss
The skin beneath our eyes is 10 times finer the rest of our face. And as we lose collagen and elastin with the natural ageing process, the skin under our eyes becomes even finer and translucent. Our capillaries are closer to skin's surface – and their dark, blue appearance makes dark circles more prominent.  
Too much screen time
When we spend our days looking into bright, blue light our eyes can get red and irritated. And the capillaries around our eyes get red and irritated too – making our capillaries more pronounced and worsening the appearance of our dark circles.
Inadequate sleep, nutrition and hydration
An out of balance lifestyle shows on our skin and in our eyes. When we're not getting quality sleep, maintaining a nutritious diet or drinking enough water our skin becomes dull and our eyes become sunken. And these under-eye bags amplify natural darkness or shadows below our eyes.
Our own genetics
If your skin tone is deep or olive, your dark circles might be hereditary. Inevitable dark circles can also be caused by our bone structure and the shadows cast by our eyes and browbone.  
Can Vida Glow Radiance help brighten my under-eyes?
Yes – Vida Glow's targeted pigmentation capsule is just as effective on dark circles as it is on dark spots, melasma and post-inflammatory hyperpigmentation.
Radiance is formulated with essential vitamins, minerals and antioxidants – including vitamin C, zinc and carotenoids and a clinically studied active, SkinAx2™ – to deliver brightening benefits across the complexion and the body.
Vitamin C is best known in topical skincare but try taking the brightening and skin-strengthening active deeper. As an antioxidant, vitamin C scavenges free radicals, supports cells and helps improve the health of tiny capillaries – like the capillaries found under our eyes. By encouraging circulation, a daily dose of vitamin C enhances skin luminosity and illuminates dark circles. So you see visibly brighter skin in weeks and into the future.
When can I expect to see results from Radiance?
A reduction in the appearance of dark circles is one of the first benefits our Vida Glow community sees. With consistent supplementation, Radiance significantly reduces dark circles by 12% in 12 weeks1.
Radiance also increases skin luminosity by 26%1 and reduce facial imperfections – like skin tone homogeneity and dark spots – by 18%1. From 12 weeks, you can wake with luminous, refreshed skin and bright eyes. And our Vida Glow community have seen these clinically studied results in their own skin.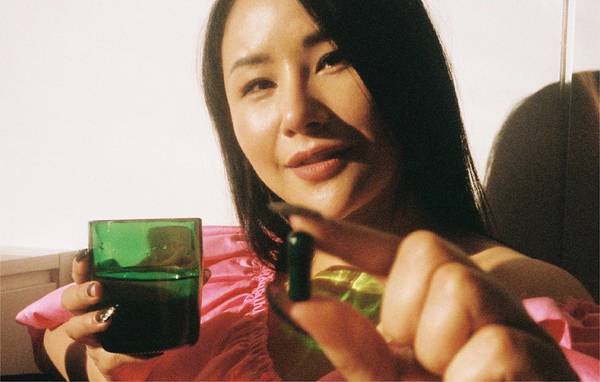 After sleepless night as a new mother, Jessica tried Radiance to improve her dark circles and post-breakout dark spots. And "after just one month, my dark circles were brighter," shares Jessica. "Now I love the feeling when my friends say they can't tell whether I'm wearing makeup or not."
Within the first month, Radiance transformed Larissa's routine too. "I noticed a huge difference in the brightness of my skin, particularly the dark circles in my under-eye area," Larissa says. "My skin felt much more luminous overall and I found myself using less foundation and concealer."
As for Jaclyn, she says her skin has become brighter, her pigmentation has reduced and her skin tone has improved. "But what I am most impressed about is how much it has improved my dark under eye circles! I didn't think it was possible," shares Jaclyn.
If you're searching for a clinically backed solution for dark under-eyes, start your brightening routine from the inside out with Radiance today. Want to learn more about your pigmentation and our targeted solution? Keep reading here.
1. Dumoulin M, Gaudout D, Lemaire B. Clinical effects of an oral supplement rich in antioxidants on skin radiance in women. Clin Cosmet Investig Dermatol. 2016;9:315-324. Published 2016 Oct 18. doi:10.2147/CCID.S118920 
SHOP THE STORY