Listen in: Team VG's favourite beauty and lifestyle podcasts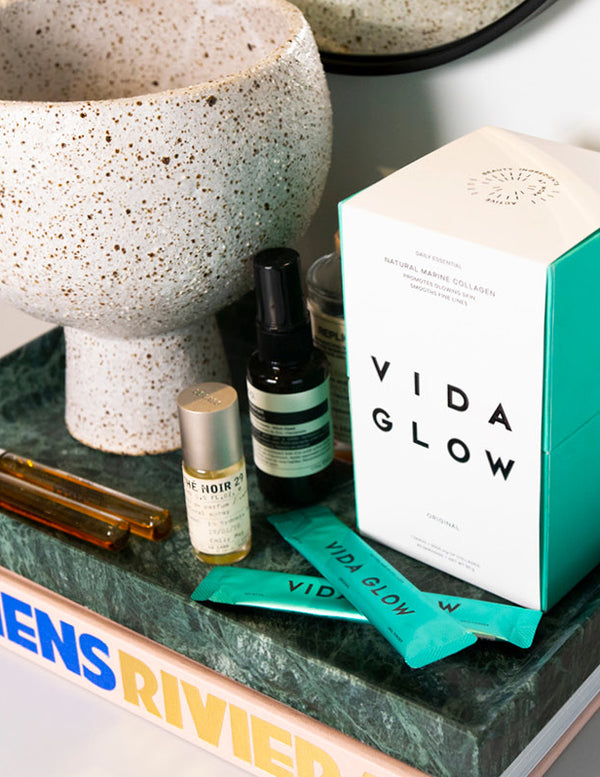 Finding the perfect podcast is a skill. Whether you tune into a one with every spare moment or have just scratched the surface, today's podcast offering can be overwhelming.
So, we've rounded up our go-to beauty and lifestyle podcasts for easy and entertaining listening in 2022 and beyond.
For beauty addicts
You Beauty
We don't use the word addict lightly. Brought to you by Mamamia's suite of beauty editors and experts, You Beauty is a vault of beauty know-how. And, their 15 minute sound bites are released daily – so you can be confident that you're up to date with the latest hot topics, like ingestible beauty. And you won't ever run out of listening material.
For real advice from real women
Things You Can't Ask Yer Mum
From friendship to body confidence and break-ups, friends, authors and co-hosts Lizzy Hadfield and Lindsey Holland – literally – talk through Things You Can't Ask Yer Mum. When you're looking for guidance or just a laugh, this podcast injects wit and expert interviews into real-world problems with an approachable tone.
For financial fitness
She's On the Money
An audio girls' club hosted by millennial money expert Victoria Devine. She's On The Money is a favourite for its combination of serious finance business with honest money diaries and conversational advice roundtables. Plug in to wise-up on financial freedom and women's money matters.
For the nitty gritty of beauty
Gritty Pretty Radio
Hosted by some of Australia's top beauty journalists, Gritty Pretty Radio grants its listeners access to the industry's most highly regarded experts. And you'll take a peek inside the beauty and wellbeing routines of its incredibly discerning editors. Scroll through their extensive episode list and listen in to lessons on entrepreneurship to marine collagen – courtesy of our founder Anna Lahey's episode.
For the sticky-beak collector
Gee Thanks, Just Bought It!
If you take an interest in simple pleasure and other's personal affects, Gee Thanks, Just Bought It! is the podcast for you. Indulge your curiosity as host and author Caroline Moss and her guests talk at length about their most beloved purchases – from the glamourous to the almost embarrassing.
For the culture curious
Brooke and Linda's Dream Club
The entertainment world moves fast – but hosts journalist Brooke Boney and musician-turned-radio host Linda Marigliano are the few who keep up. Each week, Brooke and Linda's Dream Club breaks-down the industry's happenings and cultural phenoniums. In one 30-minute listening session, Brooke and Linda will keep you in-the-know with everything from celebrity news and interviews to the latest dating micro-trends.
SHOP THE STORY