Behind the hustle: Inside beauty expert Alessandra Steinherr's basic skincare routine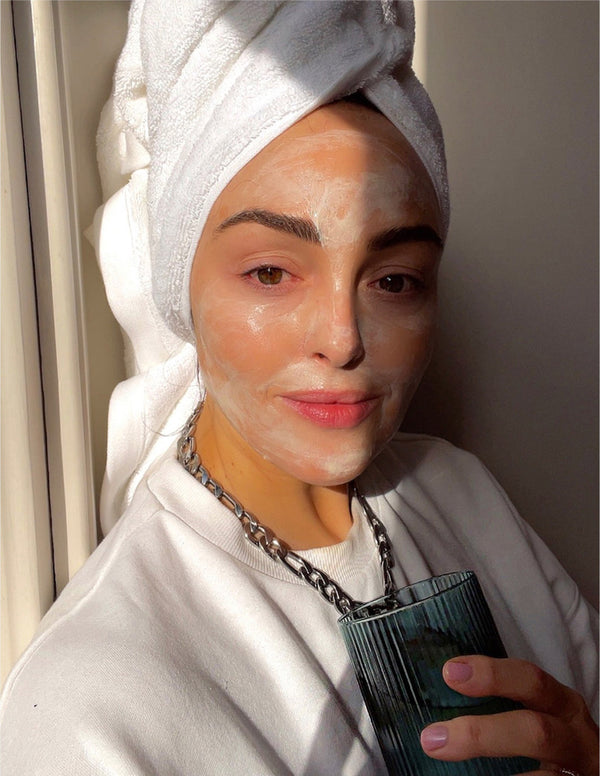 Messy, modern living demands uncomplicated, effective beauty that works as hard as you do. In an industry enthralled with trends and instant-gratification, there's few trusted solutions that go the distance – and Vida Glow is committed to shining a light on these skin heroes. This is Behind The Hustle with real women and their science-backed ingestible beauty regimens.
Behind Alex Steinherr's enviable beauty archives and plump cheeks lies an unmatched knowledge – and passion – for skincare. And she's committed to sharing her expert eye with the world.
While curating the beauty pages of one of the UK's biggest fashion and beauty magazines for over a decade, Alex was one of the first beauty editors to take to social media. Between her signature #SundayFacials and #AskAlex sessions, Alex prides herself on breaking-down the finer details of beauty – presenting easy-to-adopt skincare solutions that work.
Decoding skincare actives and tapping the expertise of beauty insiders from the world's iconic brands, Alex is respected for her empowering, education-first approach – for everyday routines and real results.
And in following the science of youthful skin, "an effective skincare routine is as much about nourishing your skin from within as it is from without," says Alex.
"I've started using Vida Glow every morning to help support my beauty regime for an 'inside out' approach."
Applying her journalistic curiosity to the science of ingestible beauty, Alex explains; "the hydrolysed collagen peptide powder has such a low molecular weight that it can be effectively absorbed by the body and be put to good use."
"Vida Glow might just be the highest-quality hydrolysed collagen supplement around," continues Steinherr, adding: "derived from marine sources, it's clinically-backed to be more bioavailable than regular sources of collagen."
For Alex, her ingestible beauty routine begins with a daily sachet of Pineapple Natural Marine Collagen. "I keep my Vida Glow next to my skincare on my sink, so it becomes part of my beauty routine." This clinically proven step stimulates collagen and elastin as it naturally declines with age – for firm skin, strong nails and high-shine hair.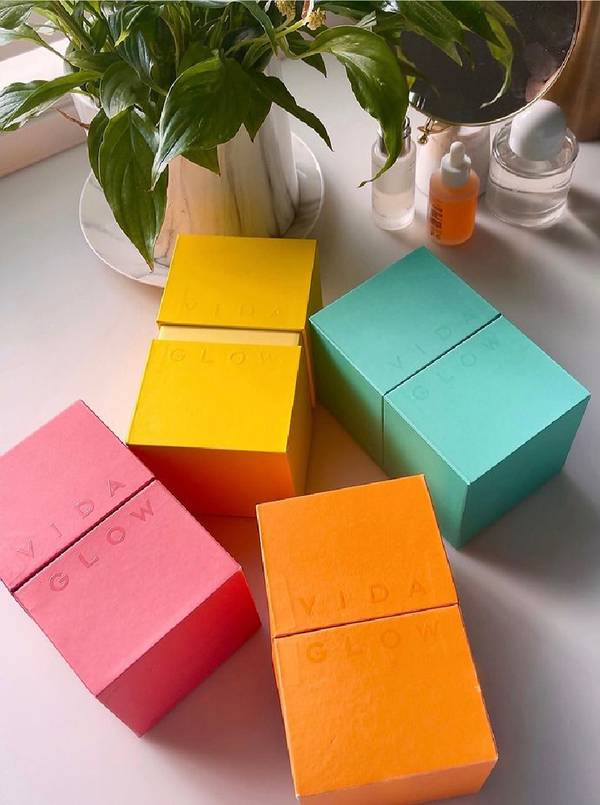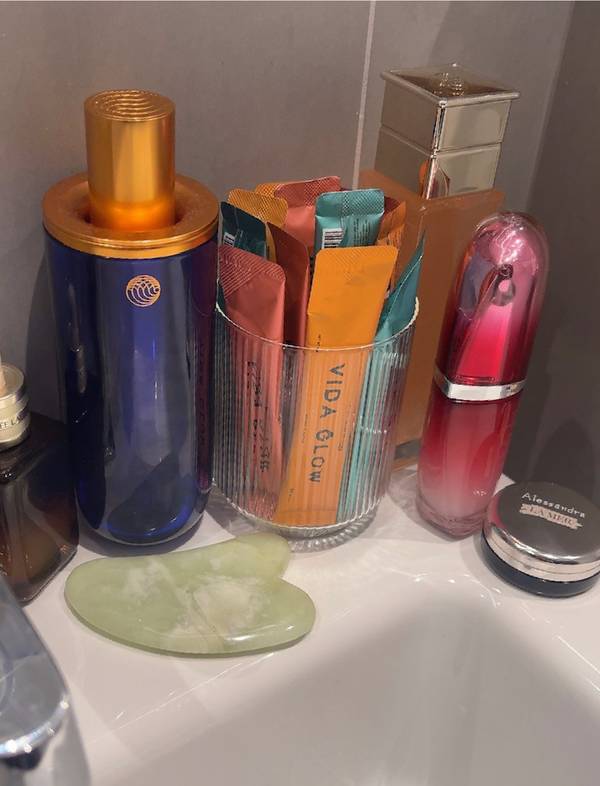 By suppling the body with essential peptides and amino acids for collagen production, marine collagen treats signs of ageing at skin's dermis layer. With Vida Glow's bioavailable formula, "it is said to improve skin tone and texture, plump fine lines and improve overall hair and nail health," says Alex.
Working in tandem with her suite of skincare, Vida Glow's Natural Marine Collagen supports Alex Steinherr's glowing complexion from deep within – and sets efficacious new standard for skincare, inside and out. 
SHOP THE STORY